Founded with a vision to offer a redefined and premier learning experience with a futuristic and avant-garde style flagship facility set on the iconic backdrop of Port City Colombo, Campus One is truly one of a kind. Like never before in Sri Lanka, the new state-of-the-art campus is carefully designed to facilitate this innovative and exclusive model of higher education supported via an immersive learning experience.
Campus One welcomes students with an eminent panel of highly qualified academics and renowned industry experts to deliver lectures with the latest technology and superior learning systems – for a cutting-edge approach to classroom instruction and interactive learning. The new facility comprises of IT labs with modern computers, a modern library with the latest textbooks and learning materials, and well-laid-out classrooms equipped with multimedia technologies and spacious desks for student laptops. Besides, Campus One has a spacious and modern recreational space – with snacks and coffee to relax and a pool table to unwind.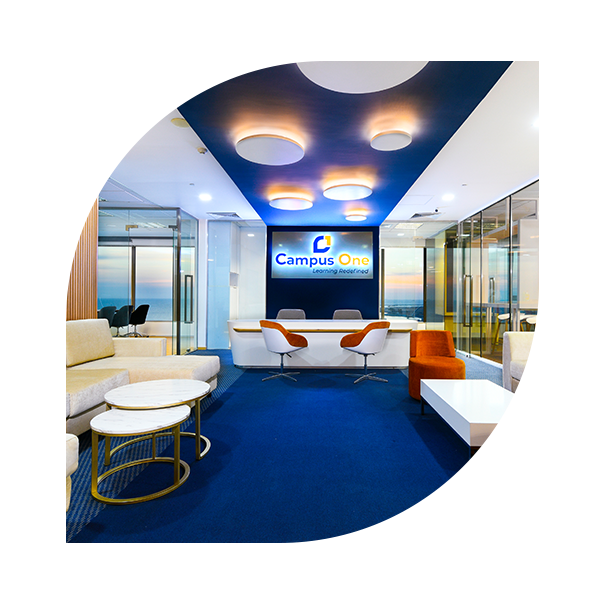 At its ultra-modern location in the luxurious One Galle Face Tower, Campus One offers discerning students a truly world class learning experience with the option to transfer overseas to complete the programme.
Are you ready to take the next step Towards your future career?